For members of the European Union (plus Iceland, Norway and Switzerland), Spain visas aren't required, however, if you are planning on staying for an extended period (i.e over 90 days) you should visit your local police station or town hall to get 'Empadronado' (register your address and yourself in Spain). Similarly you should apply for a NIE number - the Spanish government no longer give identity cards to foreigners but they will issue you with a number and certificate which simplifies things when opening a bank account, buying a house, applying for social security etc.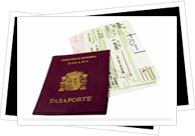 Citizens of many other countries do not need a visa to enter for a stay of less than 90 days: Australia, Canada, Israel, Japan, New Zealand and the US are among them. If you are planning on staying for longer than 90 days, you must check with the Spanish consulate nearest you for the specific conditions of applying for a Spain visa, which can vary depending on your situation.
Student visas are not too difficult to obtain if you can get your programme provides you with the necessary paperwork. Even in this case, however, the process will take at least a month. In order to work in Spain it is necessary to have an official offer from a company in Spain. These types of visas are not easy to get for non-EU citizens.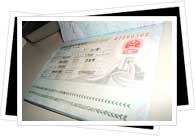 Most countries' Spanish embassies are located in Madrid, which is easily reachable via plane from the Balearic Islands. However, some countries also have a consulate in the Balearic Islands. You'll find the majority of these consulates located in Palma de Mallorca, although Britain has an additional consulate in Ibiza. Below we have listed the Madrid embassies for English speaking countries, and where applicable, their consulate in the Balearic Islands. Please be aware this list is not exhaustive, so if you do not find your country on the list don't panic - just enquire at the Spanish embassy in your country.
Australian Embassy in Madrid
Plaza Descubridor Diego de Ordás 3
28003, Madrid
Tel: (0034) 91 353 6600
British Embassy in Madrid
Calle Fernando el Santo 16
28010, Madrid
Tel: (0034) 917 008 200
British Consulate in Palma de Mallorca
Convent dels Caputxins 4, Edificio Orisba B 4D
07002, Palma de Mallorca
Tel: (0034) 971 712 445
British Consulate in Ibiza
Avenida Isidoro Macabich 45-1st floor
07800, Ibiza
Tel: (0034) 971 301 818
Canadian Embassy in Madrid
Nuñéz de Balboa 35
28001, Madrid
Tel: (0034) 914 233 250
Irish Embassy in Madrid
Paseo de la Castellana 46-4
28046 Madrid
Tel: (0034) 91 436 4093
Irish Honorary Consulate Palma de Mallorca
San Miguel 68
07002 Palma de Mallorca
Tel: (0034) 971 722 504
New Zealand Embassy in Madrid
C/Pinar 7
28006 Madrid
Tel: (0034) 915 230 226
South African Embassy in Madrid
Claudio Coello 7, 3rd Floor
28006 Madrid
Tel: (0034) 914 363 780
US Embassy in Madrid
Calle Serrano 75
28006, Madrid
Tel: (0034) 915 872 200
US Consular Embassy in Palma de Mallorca
Edificio Reina Constanza, Porto Pi 8 9D
07015 Palma de Mallorca
Tel: (0034) 971 403 707