Ibiza Guide: Introduction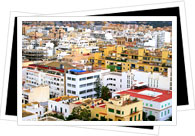 Hoping to escape on a sun-filled jaunt round the mediterranean? Ibiza is the place for you!
One of the smallest Balearic Islands, Ibiza is home to a rich culture which takes the best from Spain and blends it with its own unique Balearic way of life. Inland you can enjoy lushly vegetated landscapes, whilst along the coast you can explore endless sun-drenched beaches. What more could you ask for?
What many people come for is undeniably the world's most hedonistic nightlife. Between June and September every year, Ibiza accommodates vast numbers of clubbers ready to live it up in some of the most renowned dance venues ever known to man. These superclubs get bigger and better every year as they viciously compete for the best international DJ's and the most clientele. For those of you that are coming to Ibiza to dance every night away, we've got the lowdown on the top Ibiza clubs so you get exactly what you want from the island.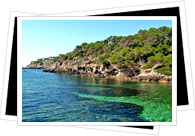 Ibiza's towns are fun packed places to wander around and are always buzzing with life and excitement. Several of the larger ones like Santa Eularia and San Antonio de Portmany are well maintained with lots of facilities for foreign visitors, making them especially popular with tour operators organising package trips. However, for a more authentic bit of Ibizan life, book into Ibiza Town. The island's capital constantly surprises visitors with its stunning old centre, beautifully preserved and recognised by UNESCO. This is a real unexpected treat and a million miles from the preconceived visions of Ibiza. You can also indulge in a wide range of Ibiza restaurants and sample all types of food, from fusion experimental cuisine in the island's swakiest diners, to traditional Balearic food and drink as rated by the locals. On the other hand, if you're looking to enjoy the great outdoors and a rugged, undeveloped coastline, head northwards to Portinatx, Ibiza. Here you can enjoy a wide range of outdoor activities and sports and feel truly detached from the clubber's paradise that inhabits the south of the island. Use our Ibiza guide to check out the urban hotspots on the island.
Undoubtedly, beaches are one of the main drawcards to the island and you won't be disappointed with Ibiza's extensive selection of them. Be it 24 hour partying, serious sun sizzling, family fun or a relaxed little cove that you're in the mood for they'll be an Ibiza beach to suit your needs.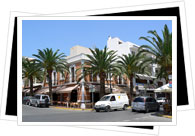 The wonderful thing about Ibiza is that it is such a malleable destination, one that suits many different people. The weather is good all year round, even in winter the climate is pleasant which makes Ibiza a choice destination in low season as well as the scorching summer months. If you're looking for an affordable Christmas break then take advantage of Ibiza's reduced winter tariffs rather than looking to more expensive destinations.
Whatever you're hoping to see or do on the 'White Island', our Ibiza Guide has got it covered, so dive in and explore the beautiful island of Ibiza!