Luxury Villas in Ibiza

Spending some days in Ibiza is a unique experience… so the house where the visitor stays must also be unique: one that is up to par of the luxuries and experiences that the island may offer.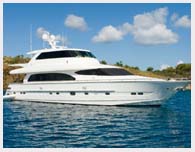 That is why Luxury Villas Ibiza is a great option, since it offers 4 luxury houses on the best and most exclusive areas of the island. Either you are looking for a modern and avant-garde place, or you wish for a more typical atmosphere, these houses offer a comfortable space that's been cared to detail to assure a pleasant and relaxing stay.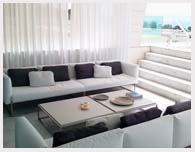 Located on different settings, but each of them with a personal charm, each house is fully equipped with all sorts of facilities and services for your comfort, amongst which a magnificent pool and a security service stand out. Given their location, and whether it is with friends or family, you can enjoy privacy, but also the closeness of the most remarkable spots of interest in Ibiza. This makes the houses of Luxury Villas Ibiza perfect places to plan an excursion... or simply rest looking at the sunset with a marvellous view.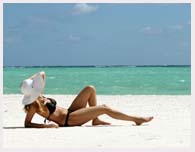 Each location has been chosen with devotion to the island, and with the conscience that a holiday in Ibiza is not like any other vacation, but an exceptional pleasure, something that goes beyond the senses. The moment when the visitor crosses the door he will find a house that can only be found in a magical enviroment, but also warm and cozy: a place that offers us the priviledge of sharing with our closest friends or relatives some days that we won't ever forget.