Totally characteristic of the relaxed and laid back way of life in Spain, sorting out a mortgage is not a particularly quick process so if you have decided to invest in a property, it is worth investigating your Spanish mortgage options early on. The good news is, Spain is such a popular destination for foreign buyers that there are masses of options to help you every step of your purchase. To facilitate foreign buyers many international banks have developed foreign mortgages and now several Spanish banks, like La Caixa have jumped on the bandwagon and offer special services in English.
International Banks with Spanish Mortgages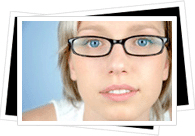 In addtion to general foreign mortgages, a good handful of international banks now offer special 'Spanish mortgages'. These are specifically catered to the Spanish housing market and deal with every aspect of translation, lawyers and insurance. A godsend for non-Spanish speakers wishing to complete a smooth purchase in Spain! Some of the most reputable international banks are the following:
Banco Santander (Also known as Abbey)
www.gruposantander.es/bprivada/binternational.html
Barclays
www.barclays.co.uk/buyingabroad/
Deutsche Bank
www.db.com
Lloyds TSB
www.lloydstsb.com/mortgages/spanish_mortgages.asp
Natwest
www.natwestinternational.com/spanish.asp
Applying for a Spanish Mortgage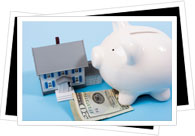 When applying for a mortgage in Spain you must ensure you have the documents listed below:
Valid Passport, residence permit or Spanish ID card (NIE)
Your last three bank statements (account statement for last three years if you are self-employed)
Your last three salary slips.
Spanish tax declaration for the last financial year (P60 form in UK) or if you are self-employed you need to provide tax slip for the last two years.
New Building: Declaration deed from developer.
Resale Properties: Property deeds of current owner.