Top 5 Reasons to Travel to Ibiza
1. Nightlife
Surprise surprise, Ibiza's nightlife is one of the main draws to the island. With award-winning international dj's fighting to play there, the world's biggest clubs and most famous bars, if you're looking to party then Ibiza is the place to go. We've got the lowdown on the island's best bars and top Ibiza clubs so you make it to all the best fiestas. Visit Ibiza Nightlife for more information.
2. Beaches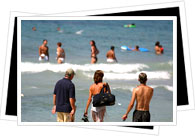 The 'white island' is world renowned for its long, beautiful coastline and endless choice of beaches. Whether you're looking for a lively spot to continue partying or an isolated cove to relax in, Ibiza has it all. Check out our guide to Ibiza beaches for more information and be prepared to sizzle in the sun and splash about in the clear blue waters.
3. Weather
Ibiza has such a great climate it makes it a perfect holiday destination at any time of year. You can either choose to make the most of the boiling hot summer days and long balmy nights or escape for a bit of winter sun when the temperature is milder but the sun still shines. See Ibiza weather for more information.
4. Hippy Markets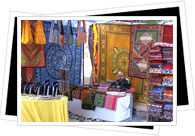 Famous for its laid back boho vibe that has attracted hippies to Ibiza since the 70's, a trip to the island will not be complete without visiting one of its infamous hippy markets. You can pick up trinkets, jewellery, clothes and keepsakes to remind you of your trip. See our Ibiza Shopping page for more information.
5.Festivals
Summer parties aside, Ibiza has a whole lots of festivals which fill up the cultural calendar no end. Whether you want to catch a religious celebration or a traditional Balearic party, there is always something going on in Ibiza. Check out our Ibiza Festivals calendar so you can plan your trip around one of the island's unforgettable fiestas.