Portinatx, Ibiza Highlights
Beaches
Portinatx itself is home to 3 large bays: the Playa Porto, S'Arenal Gros and S'Arenal Petit, all of which are pleasant enough and safe for families. However, they get pretty jam-packed in the summer, which is when you should hire a car and explore the stunning areas surrounding the town.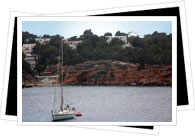 To the west of Portinatx you'll be spoilt for choice with rugged coves and beautiful bays to day trip to. The pebble covered Cala Xarraca is a fantastic spot, Cala Xuclar has some excellent snorkling and Benirrás is a somewhat hippy-fied, laid back beach where you can watch the sunset to the sound of bongos. To the east of Portinatx the minuscule Cala d'en Serra is well worth the awkward journey if you're looking for an isolated spot to collect your thoughts. Head to our Ibiza Beach guide for the complete low-down on these beaches and more!
Hiking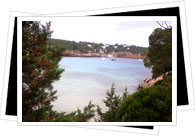 The craggy cliffs which line the northern coast of Ibiza offer some great hiking opportunities. If you fancy exploring on foot, why not take the cliffside route from Portinatx to the various little beaches which surround it. A bit of sea breeze makes this more comfortable during the summer months and you will get some incredible views of the island and coastline. Check out our Hike Spain guide for more details on hiking in Ibiza.